Welcome to Craig A. Hauger, CFP®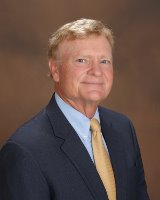 Craig A. Hauger, CFP®, an independent financial advisor with securities offered through Woodbury Financial Services, a comprehensive financial services firm committed to helping you improve your long-term financial success. I can offer customized programs that are designed to help grow, and conserve your wealth while delivering the best personalized service I possibly can.
I encourage you to explore my site and learn more about the services I can provide. Should you have any questions or would like more information on the products and services I can offer, please feel free to email me at chauger@woodburyfinancial.net or call me at 602-315-3784. I look forward to hearing from you.
An ethical will, also called a legacy letter, can tell a personal story and communicate beliefs and life lessons to family, friends, or community.

Discover what to look for in a balanced mutual fund and learn how this type of fund might be used in a portfolio.

In March 2023, the Environmental Protection Agency proposed the first federal limits for six types of per- and polyfluoroalkyl substances, or PFAS, in public drinking water.

Find out about cost-of-living adjustments that affect retirement plan contribution limits and other deductions and threshold amounts.
This Cash Flow Analysis form will help you weigh your income vs. your expenses.

Estimate how much would remain after paying income taxes and penalties if you took an early distribution from a retirement plan.

This calculator can help you determine whether you should consider converting to a Roth IRA.

How Long Will It Take to Pay my Balance?