Welcome to Craig A. Hauger, CFP®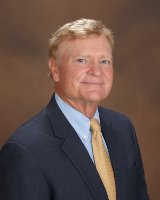 Craig A. Hauger, CFP®, an independent financial advisor with securities offered through Woodbury Financial Services, a comprehensive financial services firm committed to helping you improve your long-term financial success. I can offer customized programs that are designed to help grow, and conserve your wealth while delivering the best personalized service I possibly can.
I encourage you to explore my site and learn more about the services I can provide. Should you have any questions or would like more information on the products and services I can offer, please feel free to email me at chauger@woodburyfinancial.net or call me at 602-315-3784. I look forward to hearing from you.
Temporary crisis relief legislation makes it easier to access retirement account funds and extends paid leave for workers at some small businesses.

Passively managed index funds and actively managed funds can perform differently over different market cycles. Find out more about each.

The Fed now seeks to control inflation through the benchmark federal funds rate. Find out what this means for investors and consumers.

Many large employers offer telemedicine programs in their benefit packages. Do you know the potential advantages of telemedicine?
How much Disability Income Insurance do you need?

This calculator can help you estimate your annual federal income tax liability.

How much do you need to save each year to meet your long-term financial goals?

Compare the potential future value of tax-deferred investments to that of taxable investments.