Welcome to Craig A. Hauger, CFP®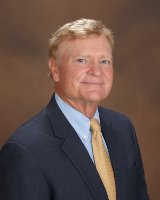 Craig A. Hauger, CFP®, an independent financial advisor with securities offered through Woodbury Financial Services, a comprehensive financial services firm committed to helping you improve your long-term financial success. I can offer customized programs that are designed to help grow, and conserve your wealth while delivering the best personalized service I possibly can.
I encourage you to explore my site and learn more about the services I can provide. Should you have any questions or would like more information on the products and services I can offer, please feel free to email me at chauger@woodburyfinancial.net or call me at 602-315-3784. I look forward to hearing from you.
U.S. food prices were hit hard in 2021. This article includes seven tips to help consumers control their family's grocery bills.

This article explores how soaring housing costs, rising rates, and declining affordability could impact borrowers and the housing market.

A bond ladder can help mitigate the effect of rising rates, generate income, and dampen the effects of stock market volatility. Learn more.

Learn some lessons from America's favorite pastime that may inspire you to take a fresh look at your finances.
This calculator can help you determine whether you should consider converting to a Roth IRA.

Calculate the rate of return you would have to receive from a taxable investment to realize an equivalent tax-exempt yield.

Estimate the potential cost of waiting to purchase a long-term care insurance policy.

Use this calculator to estimate the federal estate taxes that could be due on your estate after you die.