Questar Capital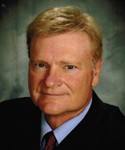 Craig A. Hauger, CFP®, an independent financial advisor with securities offered through Questar Capital Corporation, is a comprehensive financial services firm committed to helping you improve your long-term financial success. Our customized programs are designed to grow, and conserve your wealth by delivering what we believe to be an unprecedented level of personalized service.
We encourage you to explore our site and learn more about the services we provide. Should you have any questions or would like more information on our firm, please feel free to email us at chauger@questarcapital.com or call us at 602-315-3784. We look forward to hearing from you.
Use this calculator to determine whether you qualify for the different types of IRAs.

Compare the potential future value of tax-deferred investments to that of taxable investments.

Estimate the potential cost of waiting to purchase a long-term care insurance policy.

Use this calculator to estimate how much income and savings you may need in retirement.