Welcome to Craig A. Hauger, CFP®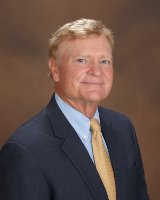 Craig A. Hauger, CFP®, an independent financial advisor with securities offered through Woodbury Financial Services, a comprehensive financial services firm committed to helping you improve your long-term financial success. I can offer customized programs that are designed to help grow, and conserve your wealth while delivering the best personalized service I possibly can.
I encourage you to explore my site and learn more about the services I can provide. Should you have any questions or would like more information on the products and services I can offer, please feel free to email me at chauger@woodburyfinancial.net or call me at 602-315-3784. I look forward to hearing from you.
Thinking of letting your life insurance policy expire? Learn about survivorship life, which may be more affordable for older consumers.

Explore the potential impact of the Russia-Ukraine conflict across global markets, including supply disruptions, higher prices, and slower growth.

This article discusses college financial aid and some ideas that might help fund college while maintaining a solid retirement savings strategy.

This article discusses substantial, temporary improvements to the child tax credit due to The American Rescue Plan Act of 2021.
Use this calculator to determine whether you qualify for the different types of IRAs.

A balance sheet summarizes your assets and liabilities and reveals your net worth.

Use this calculator to estimate the federal estate taxes that could be due on your estate after you die.

How much life insurance would you need to produce a sufficient income stream for your family?