Welcome to Craig A. Hauger, CFP®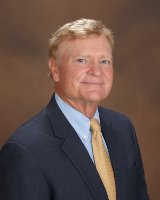 Craig A. Hauger, CFP®, an independent financial advisor with securities offered through Woodbury Financial Services, a comprehensive financial services firm committed to helping you improve your long-term financial success. I can offer customized programs that are designed to help grow, and conserve your wealth while delivering the best personalized service I possibly can.
I encourage you to explore my site and learn more about the services I can provide. Should you have any questions or would like more information on the products and services I can offer, please feel free to email me at chauger@woodburyfinancial.net or call me at 602-315-3784. I look forward to hearing from you.
Passively managed index funds and actively managed funds can perform differently over different market cycles. Find out more about each.

As a small-business owner, do you know the types of coverages that may or may not be included in a standard business owner policy?

Ever wonder why the IRS might take a closer look at a taxpayer's return? This article discusses different types of audits and what might trigger one.

As web-based retail sales continue to grow, these tips may help ensure a safer online shopping experience.