Welcome to Craig A. Hauger, CFP®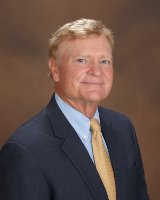 Craig A. Hauger, CFP®, an independent financial advisor with securities offered through Woodbury Financial Services, a comprehensive financial services firm committed to helping you improve your long-term financial success. I can offer customized programs that are designed to help grow, and conserve your wealth while delivering the best personalized service I possibly can.
I encourage you to explore my site and learn more about the services I can provide. Should you have any questions or would like more information on the products and services I can offer, please feel free to email me at chauger@woodburyfinancial.net or call me at 602-315-3784. I look forward to hearing from you.
Discover why it might be worth waiting for a record of financial results before investing in an initial public offering.

Some stocks and stock funds may help reduce the volatility in a portfolio.

Some considerations for a divorcing couple who are dividing marital assets, such as retirement accounts, and filing for Social Security.

In the final quarter of 2018, interest-rate fears and unresolved geopolitical issues upset the financial markets and reversed many of the gains notched earlier in the year.
Calculate the rate of return you would have to receive from a taxable investment to realize an equivalent tax-exempt yield.

How Long Will It Take to Pay my Balance?

This calculator is designed to help you attach a dollar figure to your life's work.

How Long Will Your Funds Last?