Welcome to Craig A. Hauger, CFP®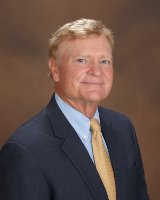 Craig A. Hauger, CFP®, an independent financial advisor with securities offered through Woodbury Financial Services, a comprehensive financial services firm committed to helping you improve your long-term financial success. I can offer customized programs that are designed to help grow, and conserve your wealth while delivering the best personalized service I possibly can.
I encourage you to explore my site and learn more about the services I can provide. Should you have any questions or would like more information on the products and services I can offer, please feel free to email me at chauger@woodburyfinancial.net or call me at 602-315-3784. I look forward to hearing from you.
Explore current economic conditions and retail trends, including sharply higher prices and the potential for sporadic product delays and shortages.

The December 2020 stimulus bill lets businesses deduct the full cost of restaurant meals in tax years 2021 and 2022. Get the details.

Read an overview of the budget, the debt ceiling, and the potential consequences if Congress doesn't take timely action to fund federal government operations.

Find out why catalytic converters are targeted by thieves and how comprehensive auto insurance can help provide some financial protection.
How much do you need to save each year to meet your long-term financial goals?

How much Disability Income Insurance do you need?

This calculator can help you determine how soon you can pay off your mortgage.

This calculator can help you estimate your annual federal income tax liability.