Welcome to Craig A. Hauger, CFP®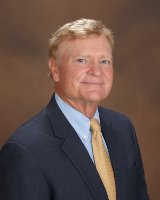 Craig A. Hauger, CFP®, an independent financial advisor with securities offered through Woodbury Financial Services, a comprehensive financial services firm committed to helping you improve your long-term financial success. I can offer customized programs that are designed to help grow, and conserve your wealth while delivering the best personalized service I possibly can.
I encourage you to explore my site and learn more about the services I can provide. Should you have any questions or would like more information on the products and services I can offer, please feel free to email me at chauger@woodburyfinancial.net or call me at 602-315-3784. I look forward to hearing from you.
Millions of U.S. workers voluntarily left their jobs in 2021. Here are some things to keep in mind if you're considering quitting.

Did you know varying performance can change the balance of sectors in a portfolio? Learn how sector funds can be used to shift sector weighting.

IRA owners who are 70½ or older can give to charity without itemizing and still get a tax break. Find out how.

This article discusses the most common and costly types of scams, and how would-be victims can spot them.
How much will it cost to pay off a loan over its lifetime?

Use this calculator to estimate the federal estate taxes that could be due on your estate after you die.

Estimate the annual required distribution from your traditional IRA or former employer's retirement plan after you turn age 72.

Calculate the rate of return you would have to receive from a taxable investment to realize an equivalent tax-exempt yield.