Welcome to Craig A. Hauger, CFP®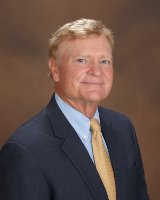 Craig A. Hauger, CFP®, an independent financial advisor with securities offered through Woodbury Financial Services, a comprehensive financial services firm committed to helping you improve your long-term financial success. I can offer customized programs that are designed to help grow, and conserve your wealth while delivering the best personalized service I possibly can.
I encourage you to explore my site and learn more about the services I can provide. Should you have any questions or would like more information on the products and services I can offer, please feel free to email me at chauger@woodburyfinancial.net or call me at 602-315-3784. I look forward to hearing from you.
Even if you and your spouse have separate retirement accounts, you may still be able to craft a unified savings and investment strategy.

Wondering if you can still write off 50% of the cost of business meals? Find out what is and isn't deductible.

Tips to help balance the competing demands of saving for retirement and providing financial support to adult children and aging parents.

Worried your retirement might outlast your savings? A qualified longevity annuity contract could provide an income stream later in life.