Welcome to Craig A. Hauger, CFP®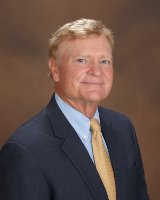 Craig A. Hauger, CFP®, an independent financial advisor with securities offered through Woodbury Financial Services, a comprehensive financial services firm committed to helping you improve your long-term financial success. I can offer customized programs that are designed to help grow, and conserve your wealth while delivering the best personalized service I possibly can.
I encourage you to explore my site and learn more about the services I can provide. Should you have any questions or would like more information on the products and services I can offer, please feel free to email me at chauger@woodburyfinancial.net or call me at 602-315-3784. I look forward to hearing from you.
This article looks at high debt levels among older Americans and why it's important to analyze and address debt before retirement.

Owning a home or having substantial equity may offer financial benefits in retirement. Discover five ways to use or increase home equity.

Read about programs that help both landlords and tenants by providing direct housing assistance for eligible renters.

This article explains which taxpayers are eligible for the home office deduction and describes the two methods used to calculate it.
Compare the potential future value of tax-deferred investments to that of taxable investments.

Knowing your likely life expectancy is an important factor in making long-term financial plans.

Estimate how much would remain after paying income taxes and penalties if you took an early distribution from a retirement plan.

Calculate the rate of return you would have to receive from a taxable investment to realize an equivalent tax-exempt yield.